Five reasons to choose us
1. BIT Software Solutions is a team of professionals with 5-year experience.
2. Research. Every project starts with the detailed analysis of trends and company needs.
3. Efficiency. Short terms of task performance.
4. Positive attitude. Our work is our passion, so we do our best to provide you the high-efficient solutions.
5. Modesty. We do not try to label every project with our name.
Support
Information update
Systematic website update is a vital aspect of any successful client-oriented project.
Copywriting
As one of the most important factors the text quality defines whether your website is interesting to Internet users and search engines.
Website support
To make your website leader of its niche you need to implement the effective high-quality content and SEO-optimization instruments.
Hosting
Hosting is a key factor in every website development. All work committed to the project would be a waste of time if you don't have appropriate hosting and service provider.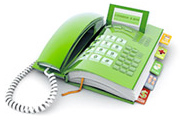 Skype: bitsoftsolutions
Feedback
We appreciate the opportunity to work with you. To share your suggestions, comments or to ask a question, please fill out the feedback form.